No sign of any parts arriving this week, so I've decided to build up the doors.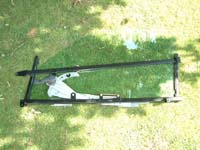 I had a little struggle getting the Metro bottom glass channels off, but other than that, I didn't find building up the door glass as bad as some people make it out to be.
With the frames for both sides done, I marked out the door latches using the template in the manual. I found the template to be a little 'generous' so there is a little gap around the latch, but the holes for the bolts lined up beautifully.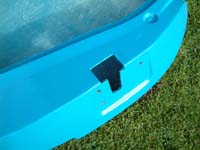 The latches cut out, and the edges gelcoated.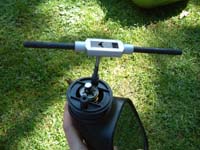 The donor mirror mounting stalks had to be cut and then tapped with a M6 thread.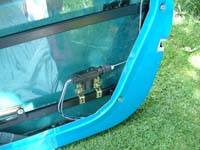 I managed to fit central locking motors to the window frames. I hope these work well as I'm not putting a key lock on the outside, as I've had people gouge them out with a screwdriver in the past on other cars and they are just a waste of time and ask for trouble. I was very impressed with the value of the central locking kit I got from Maplins. It cost £14.99 for 4 actuators (2 were the 5 wire control type) and it also came with a control unit and the metal for the brackets I made up in the pictures.